Agoura Hills, CA – Albert & Mackenzie, a leading workers' compensation defense firm in California, is pleased to announce this year's philanthropic endeavors with a substantial donation to Guide Dogs of America. The firm's annual charity drive is more than a tradition; it's a collective effort that strongly aligns with the company's values of creating positive and lasting impacts on communities.
Guide Dogs of America, driven by the mission to "transform lives through partnerships with service dogs," stands as a beacon of light for individuals who are blind/visually impaired, veterans, and those with autism. The nonprofit organization breeds, raises, and trains guide dogs while also placing facility dogs in crucial roles within courtrooms, schools, and hospitals.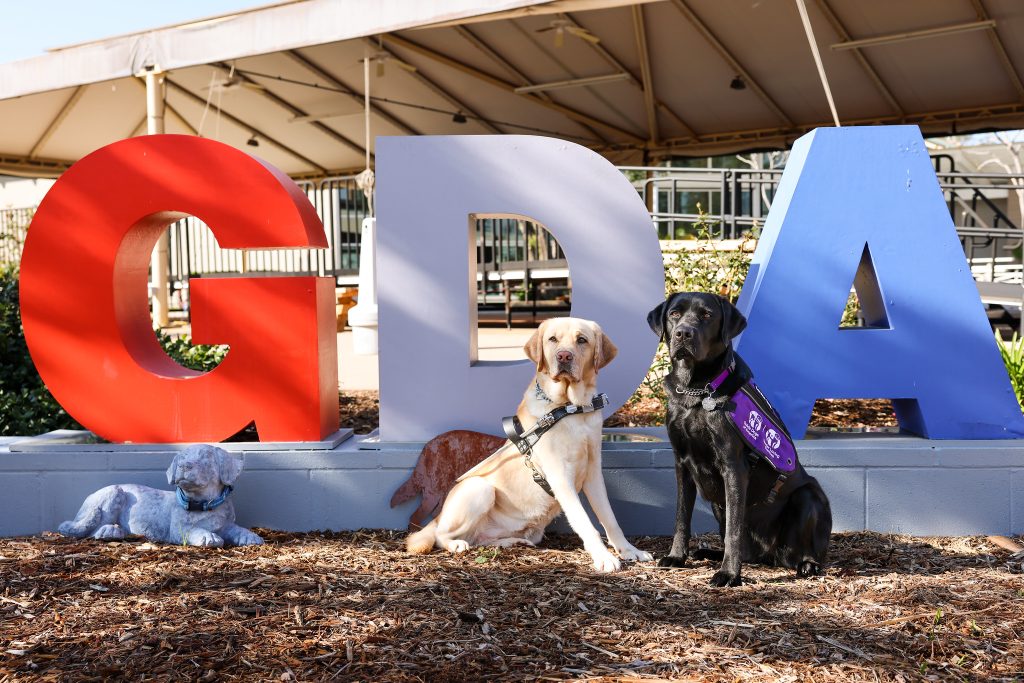 Photo Courtesy: Guide Dogs of America | Tender Loving Canines
Albert & Mackenzie's charity drive brings employees together to raise funds for a selected nonprofit organization, with the firm matching every dollar donated. In this instance, the firm collectively raised a remarkable $28,357.62 in support of Guide Dogs of America.
"We believe in contributing to causes that make an impactful difference in people's lives," said Bruce Albert, Firm Managing Partner at Albert & Mackenzie. "Supporting Guide Dogs of America is a source of immense pride as they work tirelessly to enhance the lives of individuals navigating the complexities of life. With our firm's contribution, we strive to make a lasting impact and help those who rely on these incredible service animals."
The partnership has gained immense appreciation from the nonprofit. Yvette R. Sheehan, Executive Assistant and Events Coordinator at Guide Dogs of America, stated, "It takes thousands of individuals to make our mission possible, and we want to take a moment and thank Albert & Mackenzie for joining our village. The partnerships we create between humans and service dogs transform lives. Because of your support, someone will receive the gift of a service dog, giving them hope for the future. Each day of their life will be better than the last because of the unconditional love, mobility, security, and confidence their dog provides."
This collaboration not only reflects Albert & Mackenzie's steadfast commitment to social impact initiatives but also underscores the firm's acknowledgment of the impact that service animals can wield in the lives of individuals overcoming challenges.