Agoura Hills, CA – As a part of Albert & Mackenzie's longstanding tradition, each year the firm selects a nonprofit organization as its charity drive beneficiary. For 2022, the firm organized a firm-wide fundraising effort for Peace4Kids, a grassroots organization serving youth in foster care, and raised a record total of $23,572.88.
Since 1998, Peace4Kids has built a community that opens new opportunities for foster youth to thrive. The nonprofit's vision of "community as family" has enabled youth to develop trusting relationships within a community of peers and adults who have experienced similar issues. Through a community-focused approach, Peace4Kids empower youth to understand that they are not alone and guide them through trauma.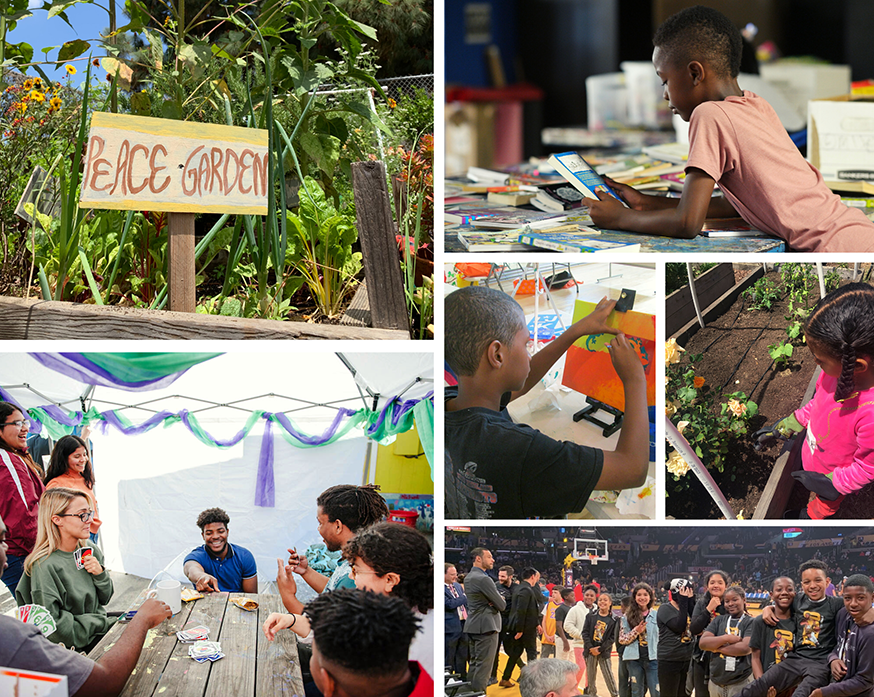 Bruce Albert, Firm Managing Partner of Albert & Mackenzie said, "Every child deserves a safe and loving family. Too often, youth in foster care have experienced neglect and abuse from parents with complex situations. Peace4Kids' pursuit to advance the well-being and security of those in foster care is admirable, and I am honored to work with other volunteers to ensure foster children's positive experiences when participating within P4K's organization."
"This annual charity tradition could not have been achieved without our employees' participation and willingness to give back to the community. We are ecstatic to be a helping hand in providing education, instilling confidence, and building solid relationships for youth in foster care," said Senior Managing Partner, Peter Mackenzie.
Every dollar raised directly supports Peace4Kids initiatives. This includes providing annual trainings for volunteers, sponsoring youth for life skills and self-development, underwriting healthy meals for children, funding transportation, activities, supplies, and more.
"Our corporate partners play an essential role in achieving our mission to create a safe environment where youth in foster care thrive and form long-lasting relationships," expressed Zaid Gayle, Executive Director of Peace4Kids. "Albert & Mackenzie's 2022 Fundraising Drive launches our season of giving in support of our strength-based programming, where youth develop their gifts, self-advocate, heal from trauma, and cultivate change alongside others with similar lived experiences. With their commitment, we are able to provide services to youth currently in and transitioning out of foster care, as well as to the communities in which they live."
To learn more about Peace4Kids and the importance the organization's work has impacted our community, visit www.peace4kids.org.