Agoura Hills, CA – AVID (Advancement via Individual Determination) is a non-profit organization that prepares high school and middle school students for college eligibility – especially those traditionally underrepresented in postsecondary education. The Albert & Mackenzie AVID Scholarship was created to help close the opportunity gap that youth may face in pursuing a higher education due to financial circumstances. This year, the firm has partnered with Fontana High School, located in an area with more than 95% Hispanic students and more than 75% lower-income families.
The scholarship offer is a $500 college grant and is awarded to one high school student enrolled in the school's AVID program. This year's recipient is Malik Davis, a high school senior and young entrepreneur. Malik owns a hibachi food truck and looks forward to learning more about entrepreneurship as he follows his dream of becoming a successful business owner. Malik is also a member of Fontana Highschool's varsity basketball team.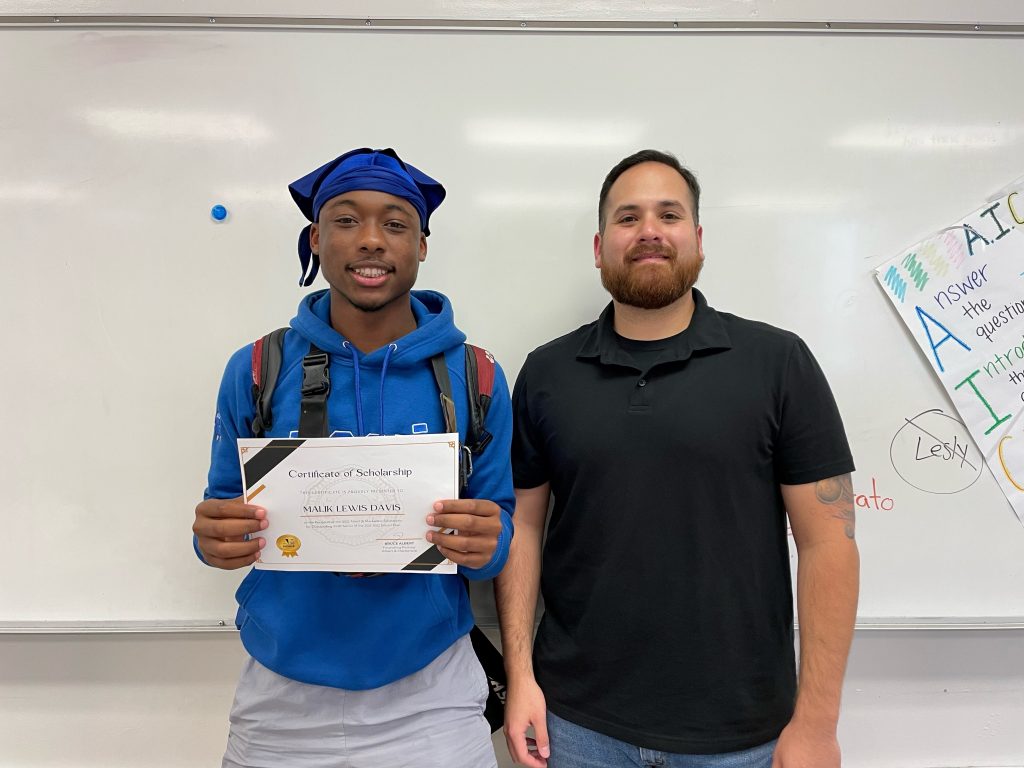 Majority of AVID students are the first generation in their families to attend college or are historically under-served in four-year colleges. "This scholarship has helped me to financially pursue my dreams and lower the cost of college for me and my family," expressed Malik. Upon graduation, Malik will be attending California State University San Bernardino.
"We are very excited to have established the AVID scholarship award for youth that have demonstrated hard work and dedication, despite life's adversities," says Russ Neault, Executive Director of Albert & Mackenzie. "It was a pleasure to partner with Fontana Highschool's AVID program and witness the passion, resilience, and drive that each of these students hold. As a firm, we send our heartfelt congratulations to Malik!"
The scholarship was awarded by Daniel Schwarz, an Associate Attorney at Albert & Mackenzie who formerly attended Fontana High School and was a part of the school's AVID program.
###
About Albert & Mackenzie
Established in 2000, Albert & Mackenzie is California's industry-leading law firm specialized in Workers' Compensation Claims. The firm exclusively represents employers, insurance carriers and third-party administrators in the defense of workers' compensation claims. For more information about Albert & Mackenzie, please visit albmac.com. For updates, follow Albert & Mackenzie on LinkedIn, Facebook, Instagram, Twitter and YouTube.